This beautiful Monza silver pearl Audi A5 was booked in on Thursday for a protection detail, brake caliper painting and interior valet. A returning customer from 12 months back looking to get a spring clean detail.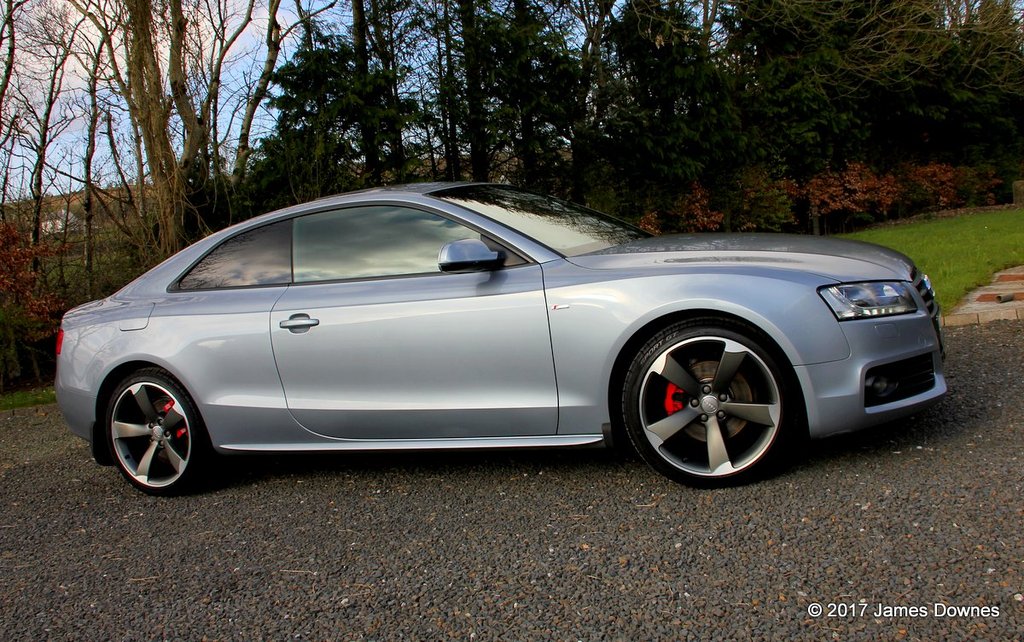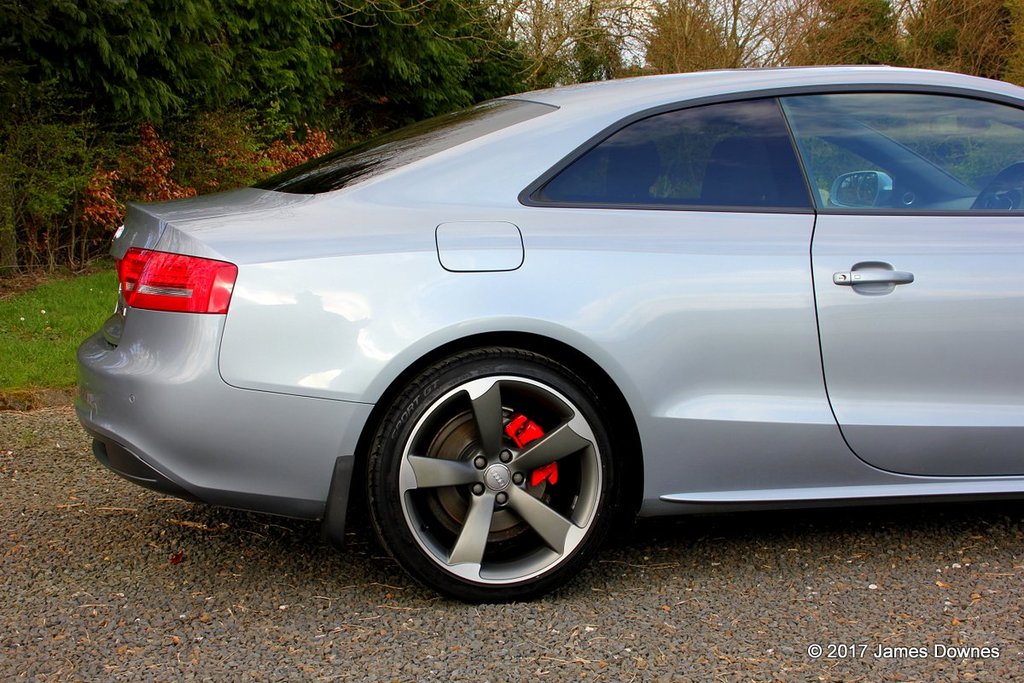 This is a small write up on the process, i hope you enjoy!
Upon inspection it was clear this car needed a thorough deep clean, 12 months of irish driving had not been kind.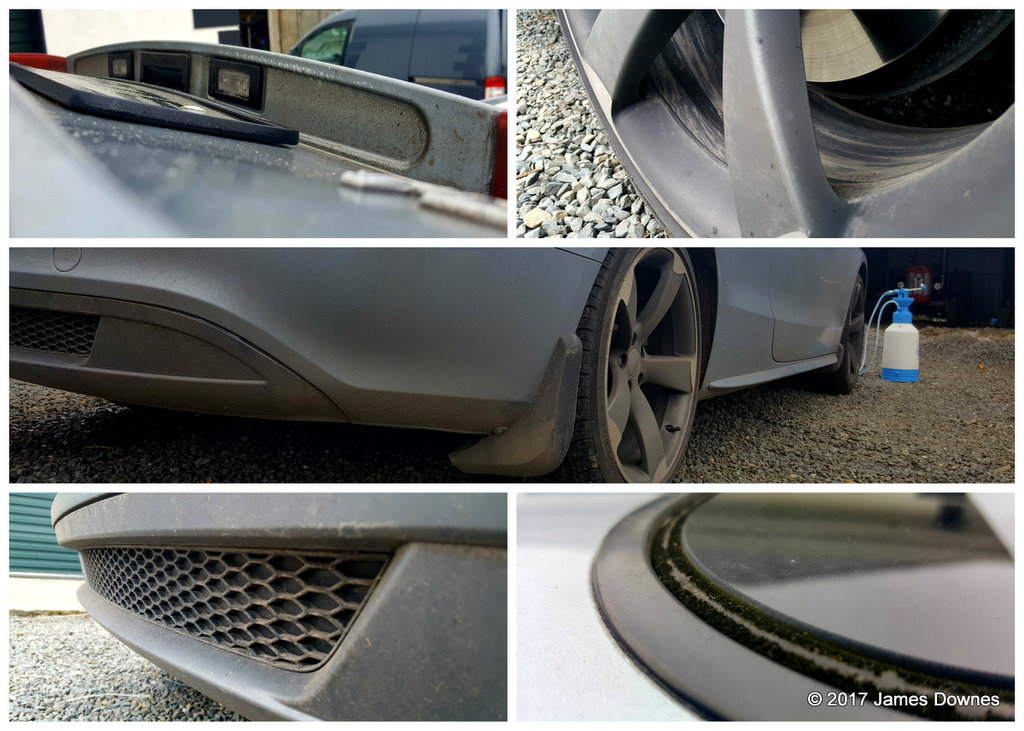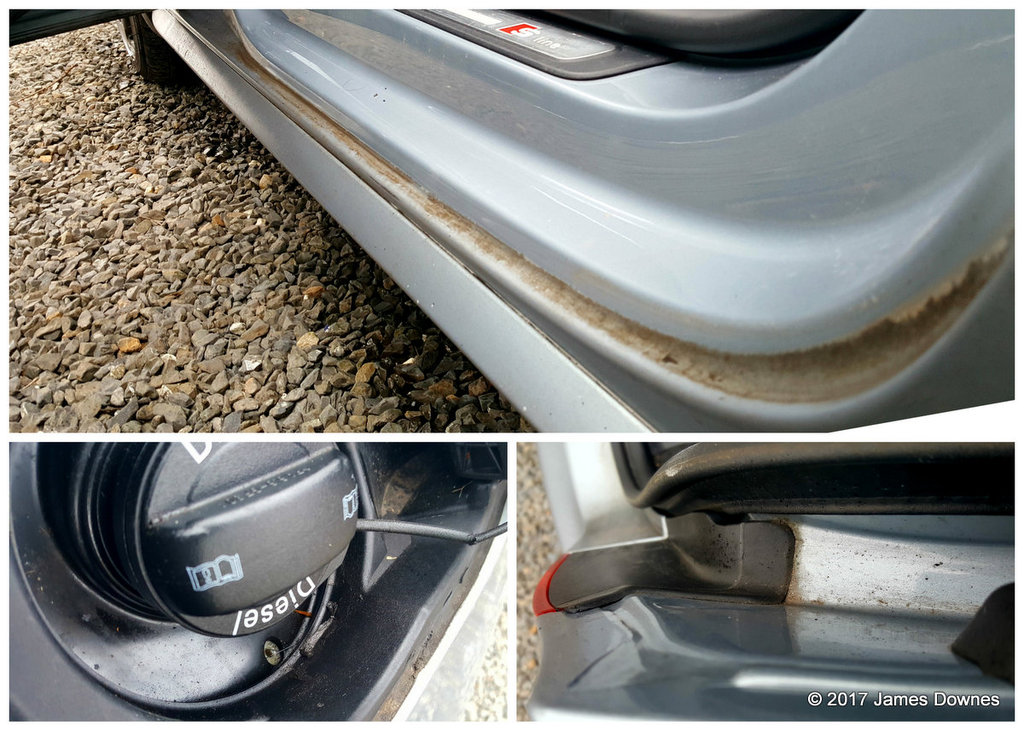 We applied a strong traffic film remover followed by snow foam, this way as much dirt is removed before we start the hand wash stage.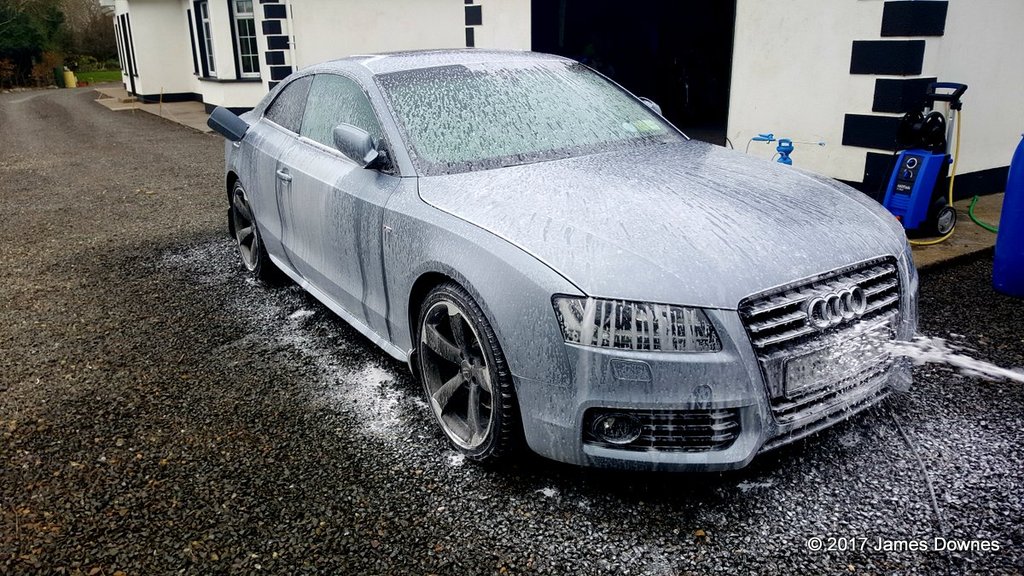 Next we gently washed the exterior.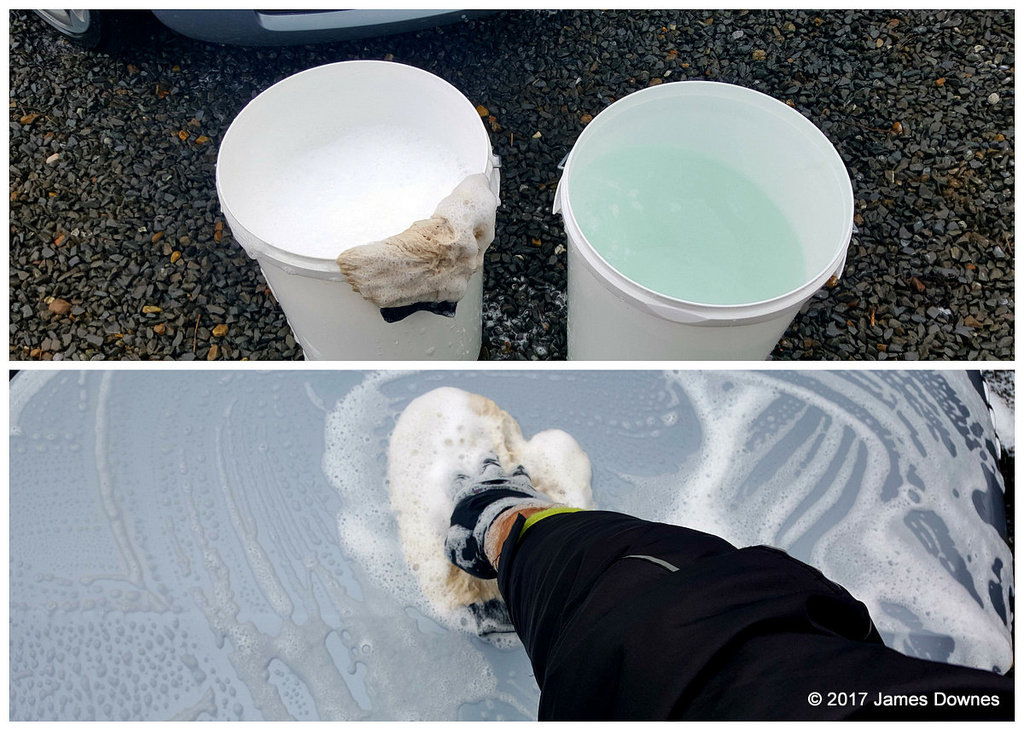 We cleaned the hard to reach areas with a mild all purpose cleaner and detailing brush.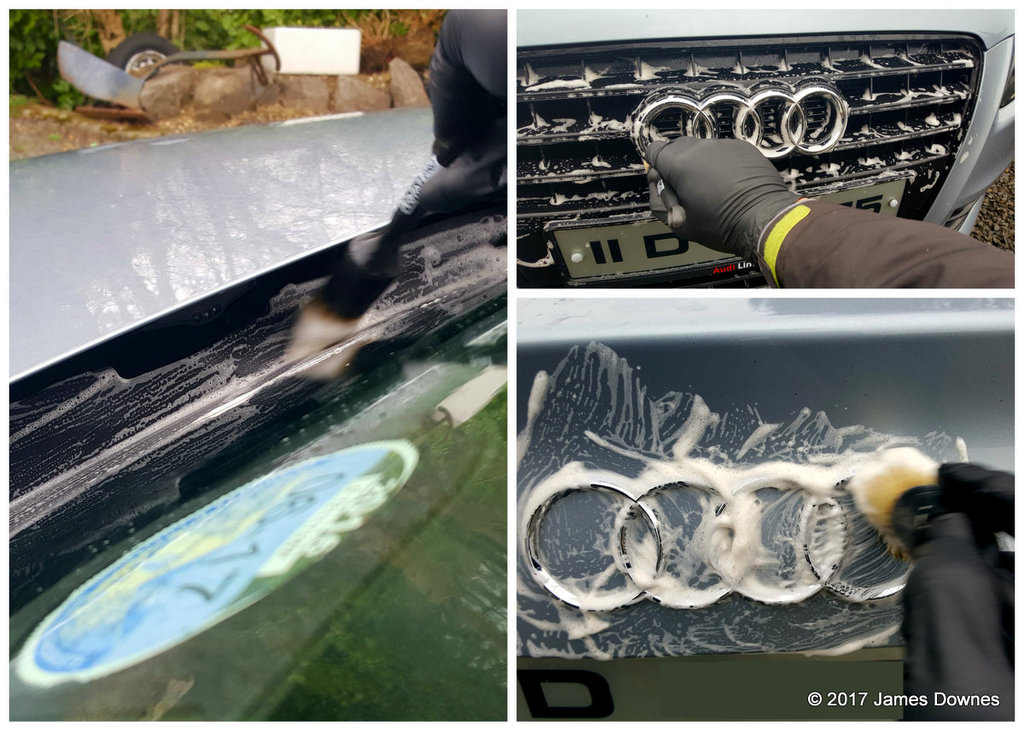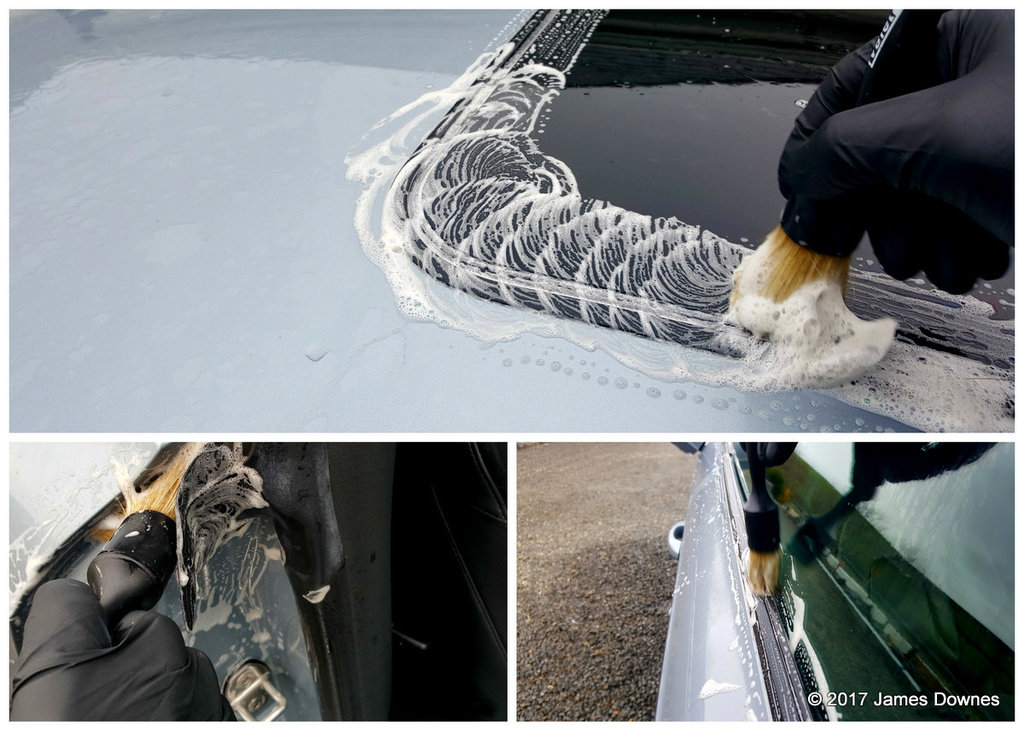 We cleaned the wheels with a PH neutral fallout remover and different sized wheel brushes.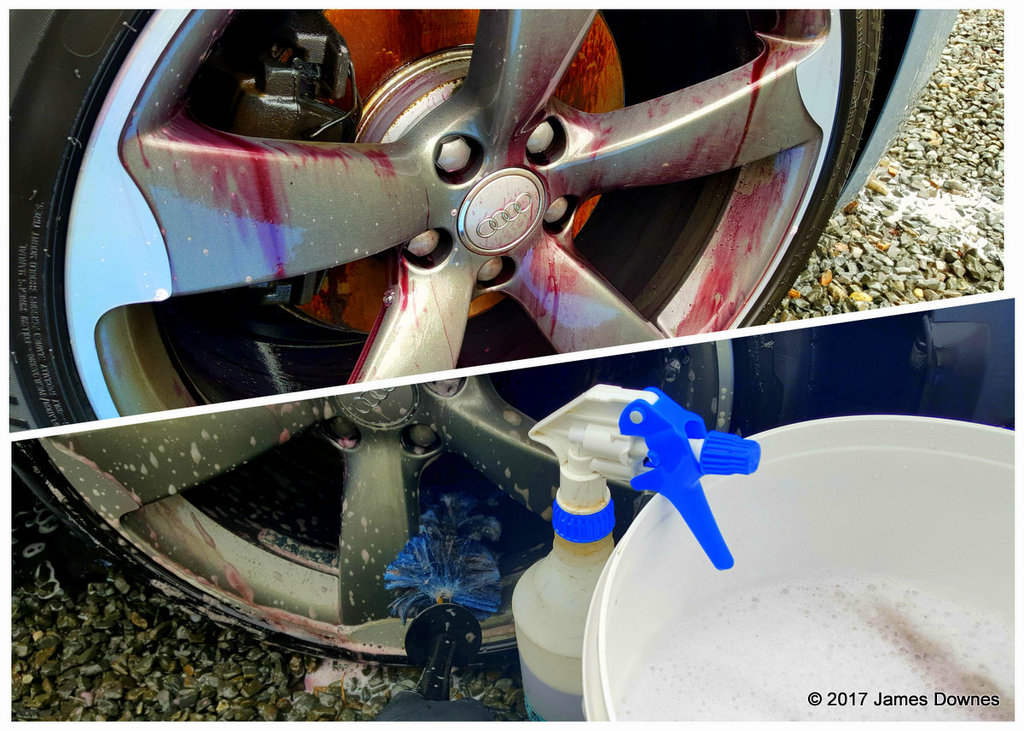 Tar was scattered around the lower half of the exterior which we removed. A bodywork solvent and microfiber cloth were used.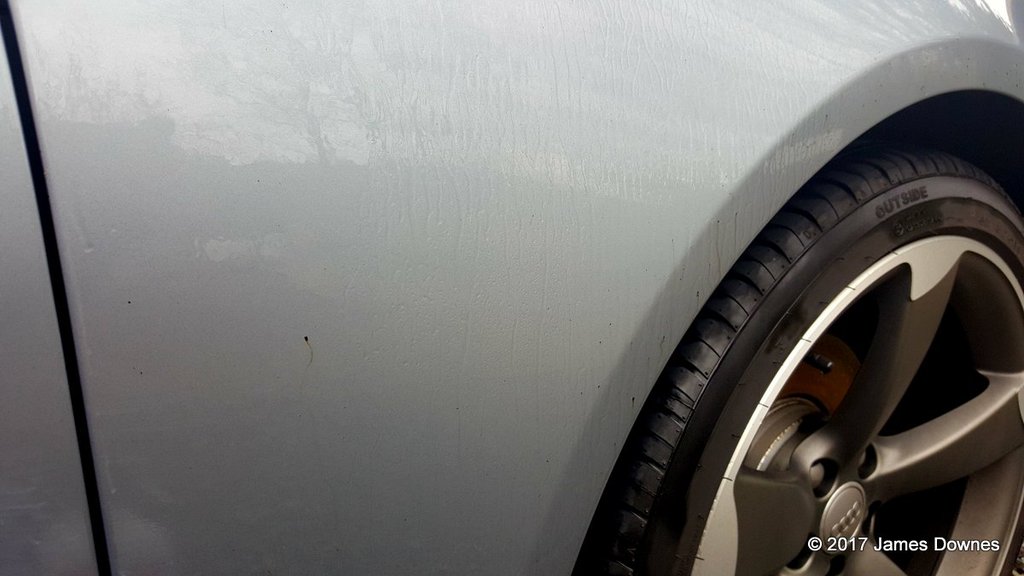 The car had not been detailed in 12 months and the paint and glass felt rough so next we used a clay bar to remove any remaining contamination.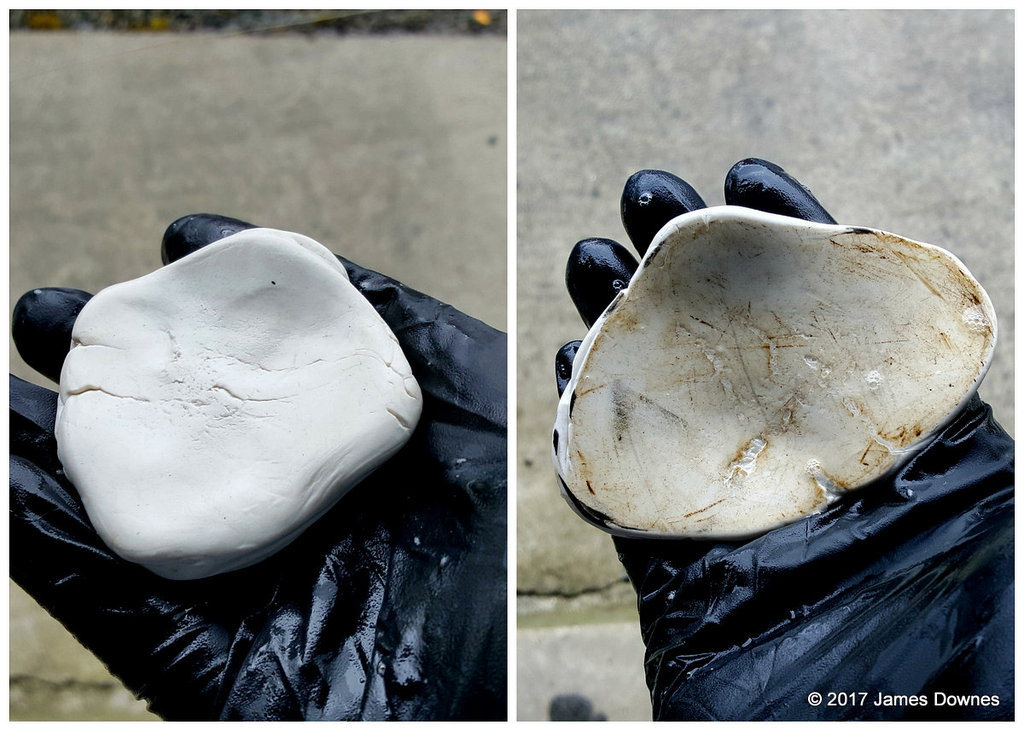 With the exterior washed and cleaned we dried it with a plush drying towel.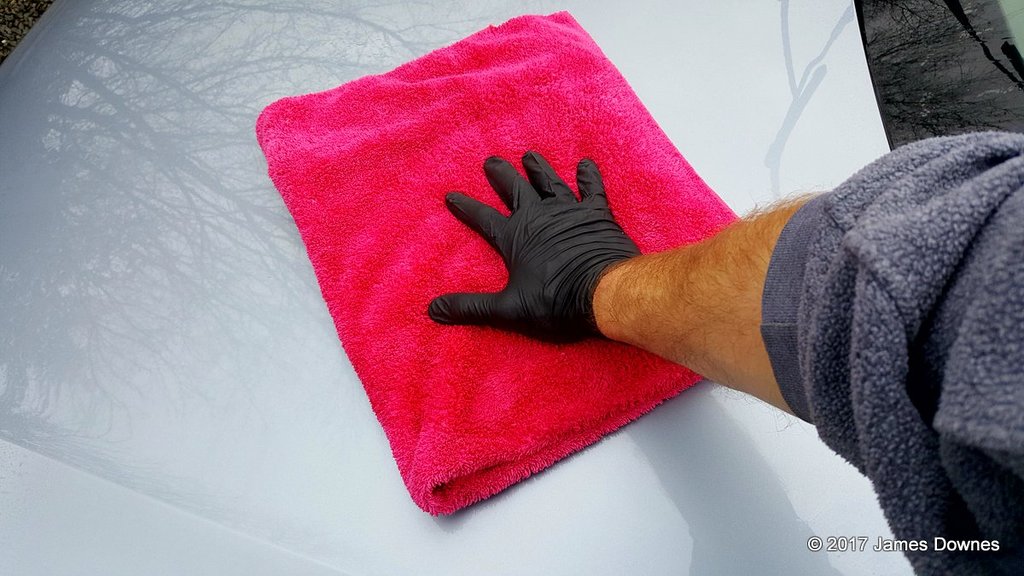 The calipers were painted next. We used a vibrant red.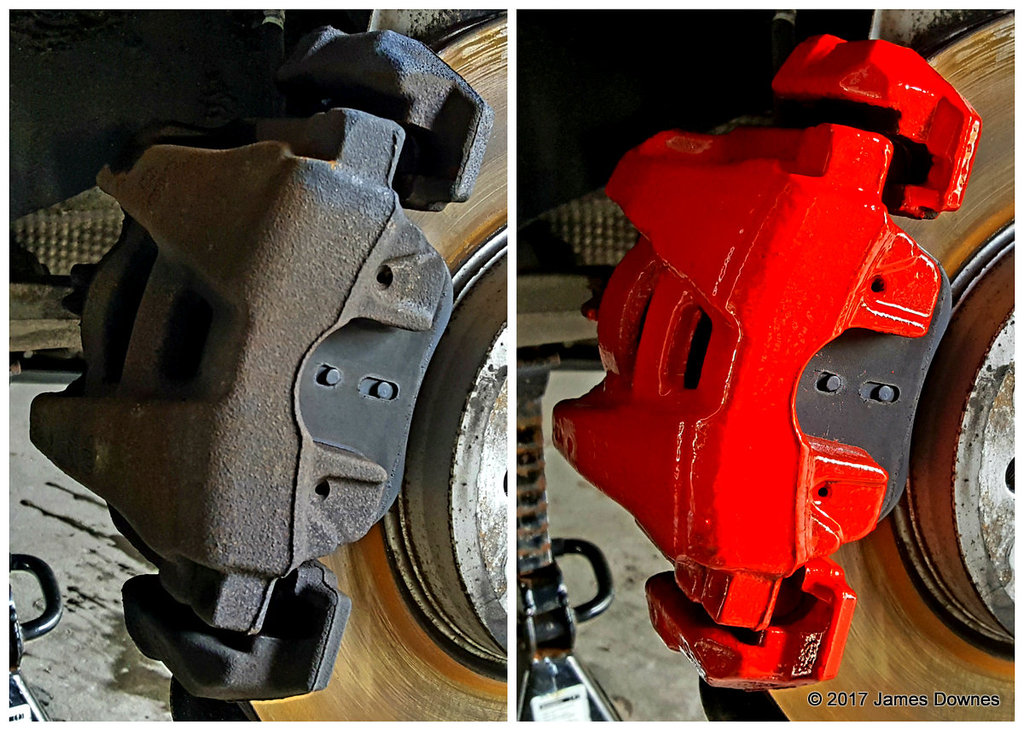 With the wheels off the car we applied a PTFE wheel wax.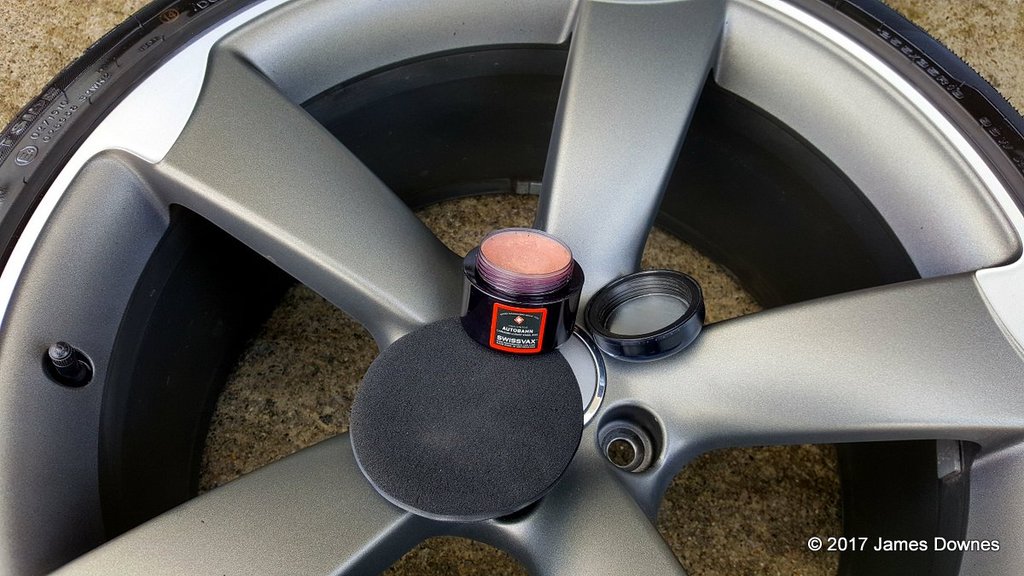 The car was brought outside for the first of two coats of high content carnauba wax.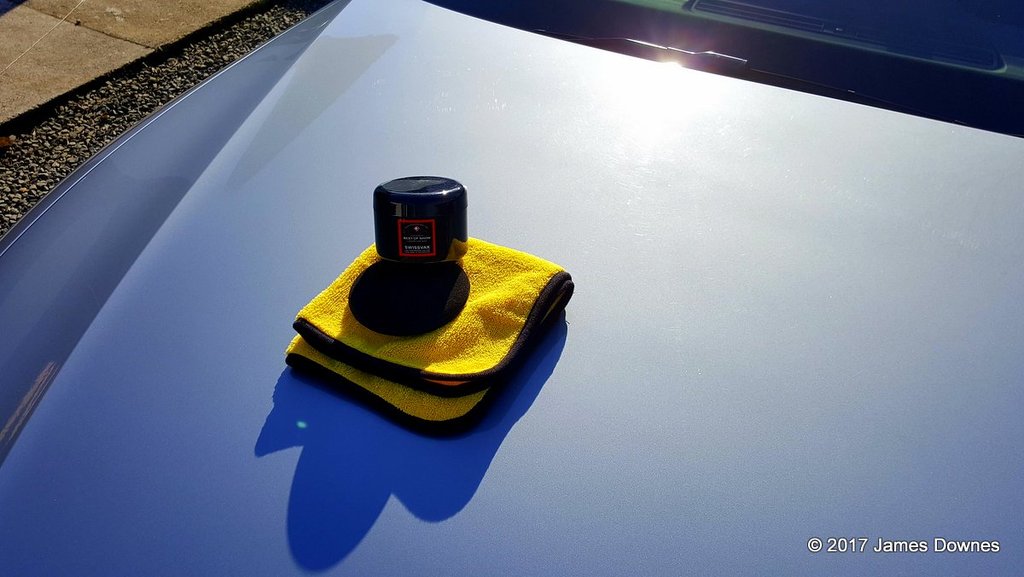 The calipers really set this car off.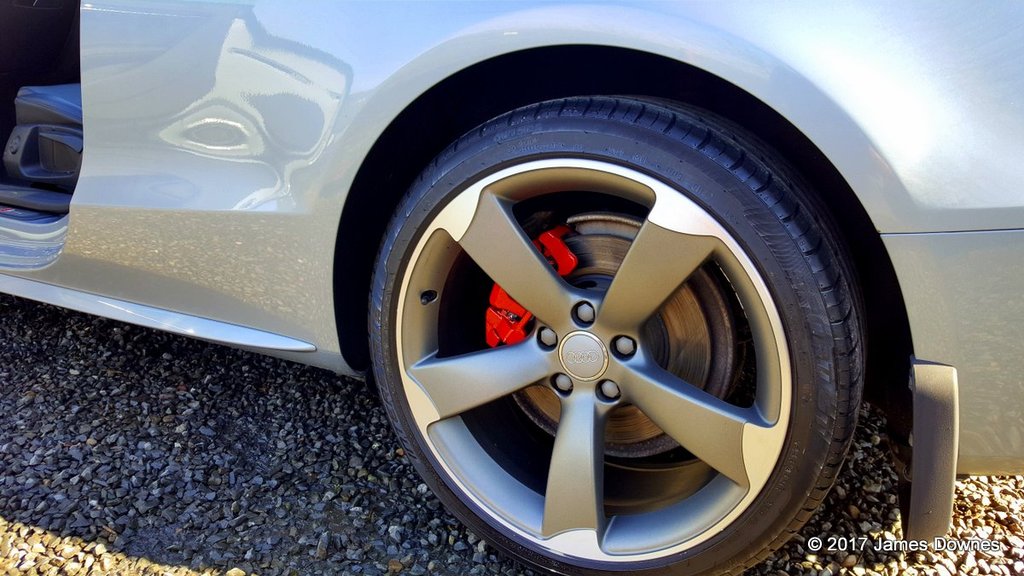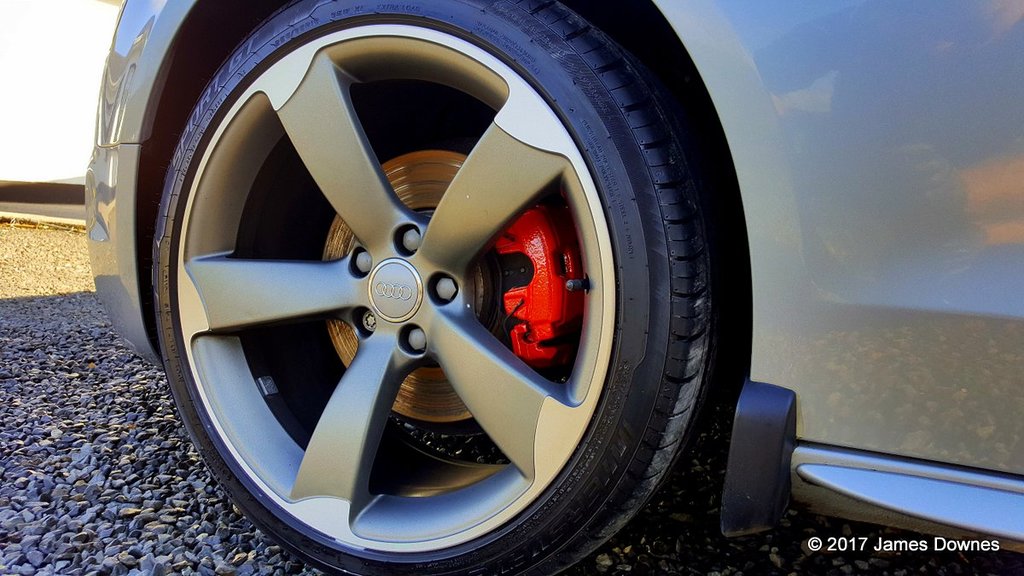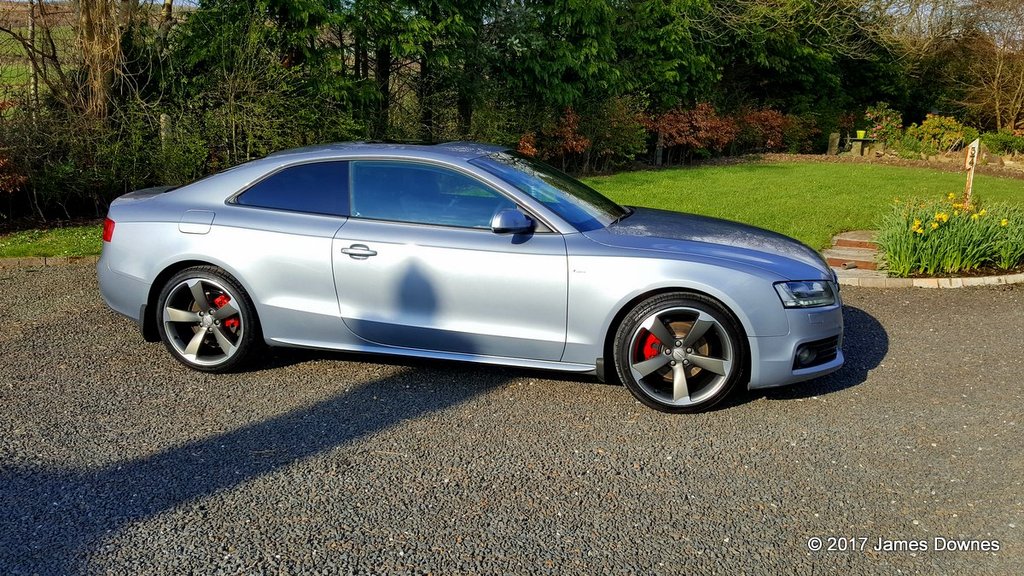 Thanks for looking!